Every year I say I'm going to schedule family pictures for our Christmas cards, and then I don't. Our cards usually end up being something I had my sister take in our front yard at the last minute. But the truth is, we don't have these years with Jaxon as a baby for long. Soon he'll be big and running around and doing his own things, and I'll wish I had these times back. So, since I know I'll never be able to get the days back once they're gone, I'm going to work a little harder now to try to remember the wonderful moments as they happen.
Photo Credits: Magical Moments Photography


Isn't his little tie just adorable? My aunt made it for his birthday. He's never worn one before, and I thought he would pull at it, but he left it alone. It hung a little crooked sometimes, but that just upped the cuteness factor of it!
Photo Credits: Magical Moments Photography
This was Jaxon's first official photo shoot, and he wasn't really up for smiling much, but our photographer, Sable, was really good with him and somehow she caught him at least semi-smiling most of the time.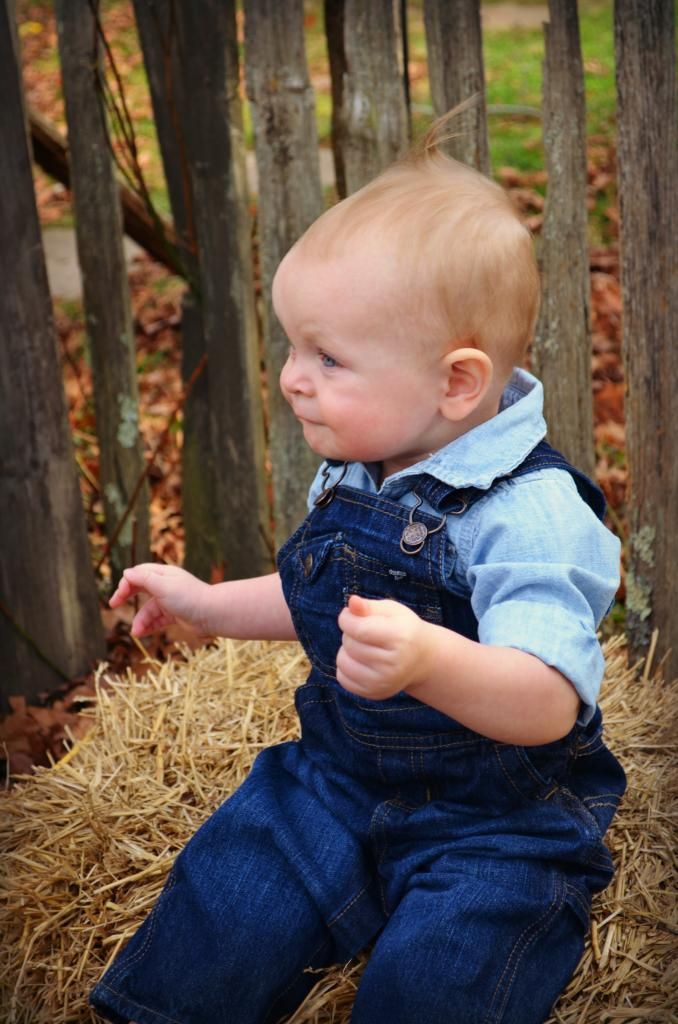 Photo Credits: Magical Moments Photography
The wind was blowing a good bit, and it's so funny to see Jaxon's little tuft of hair waving in the breeze! There were some dogs, cats, chickens and a pony wandering around and he loved watching them. I think I have a future animal lover on my hands!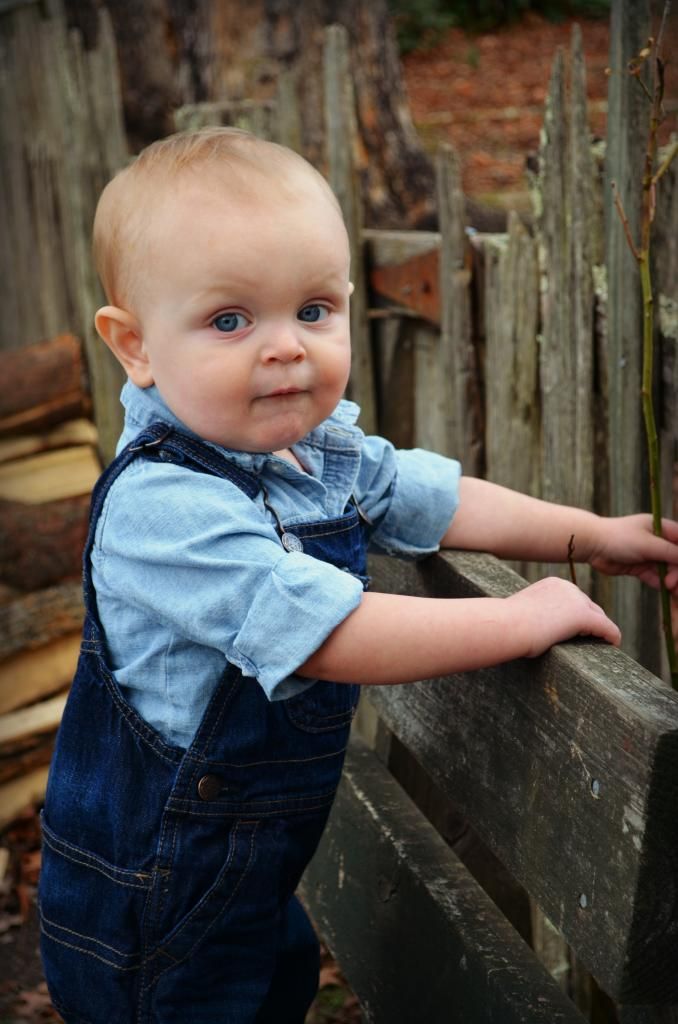 Photo Credits: Magical Moments Photography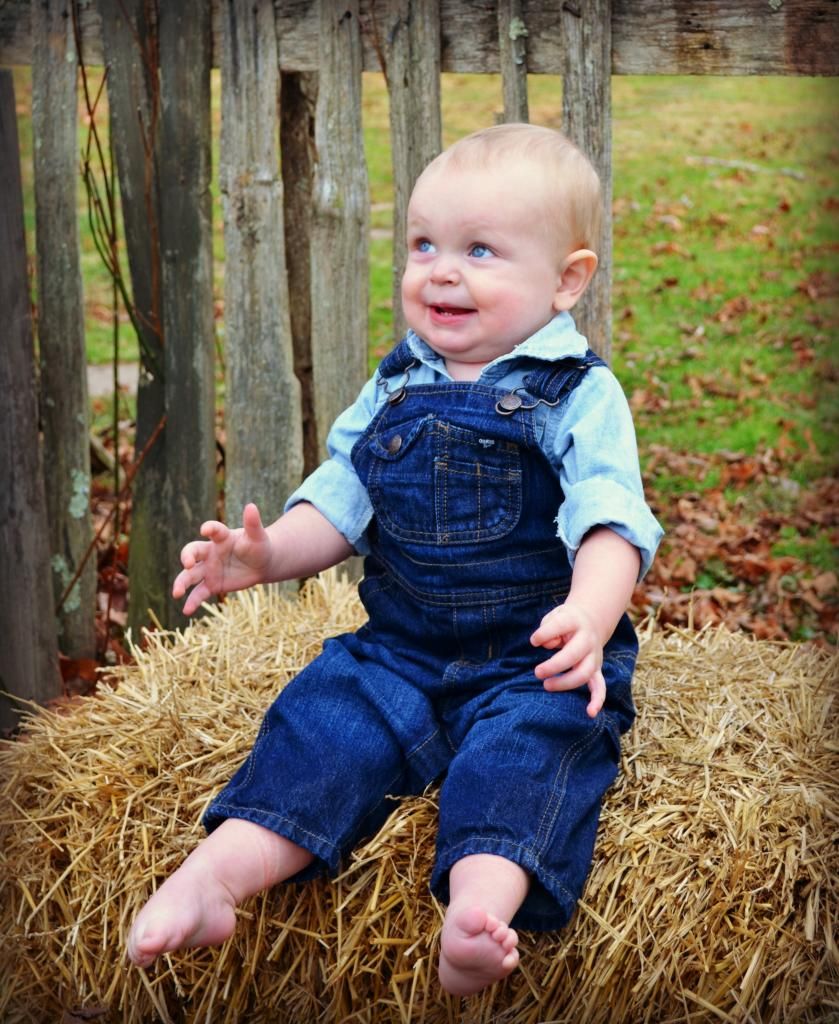 Photo Credits: Magical Moments Photography
We changed him into his overalls for the solo pictures, because there's just something about a barefoot boy in overalls! He didn't really care much for the hay bale though, and kept saying, "OW!" whenever the hay poked him.
Photo Credits: Magical Moments Photograpy
This is my favorite picture of all. It was an impromptu shot while Billy was trying to get Jaxon to smile. It shows their personalities so perfectly. Billy is all about playing with Jax and having fun, and that boy loves his daddy!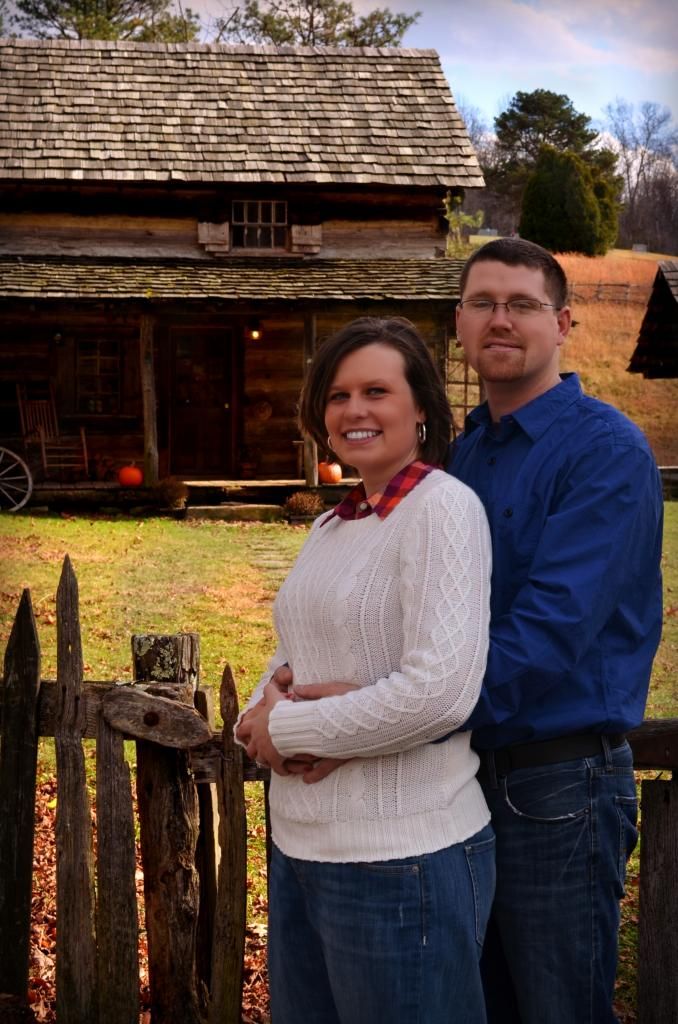 Photography Credits: Magical Moments Photography
And last, but not least, one of me and my love! I love the colors on this one and the little farm cabin in the background. We also got all of our prints in black and white, but the color shots turned out to be my favorite. Yay for a professional-looking Christmas card this year and lots of happy memories!
Happy Day,
Lyndsie